The Sparc is one of the Local Businesses Situated in Bellevue offers Speech Therapy and related services in Seattle and Bellevue areas. Sparc had an informative 5 Page website built using Godaddy Builder, But it was lacking necessary features to do well including:
Website's Architecture was not proper

Website Was not mobile friendly

Lots of information was missing

Website Didn't have a Blog Feature

No facility to backend content management system (CMS)

Overall lack of user experience
Improve Website Architecture and included a number of CTA's, Contact Forms

For the New site we used WordPress as a preferred CMS

Custom WordPress theme design and Web Development

Responsive design for targeting multiple device and dimension

Installed Rank Match SEO plugin and implement content strategy so that overall SEO score improved.

Migrated all the pages with URL Mapping to the new site
We began linking Google Analytics & Google Search Console to our site when we came close to finishing. WordPress is already good for SEO, but they weren't the only factor that encouraged us to do this. To improve our website's performance, we implemented Google Analytics and increased visibility. The increased connection between GA and GSC helped us with analyzing traffic performance, so now we know which traffic sources work and how to best allocate resources.
We also helped them with the SEO services as they were not ranking well in the Google Search Results for the keywords.
Since the new website went live and we started with the SEO services in early March 2022, the website has seen the following results :
Overall Traffic Increased by 158.11%

Organic Traffic Increased by 160.81%

Bounce Rate Decreased by 45.71%

Goal Conversion Rate Improved by 71.51%

Number of Leads Increased by 250.12%

SEO Position based on certain keywords improved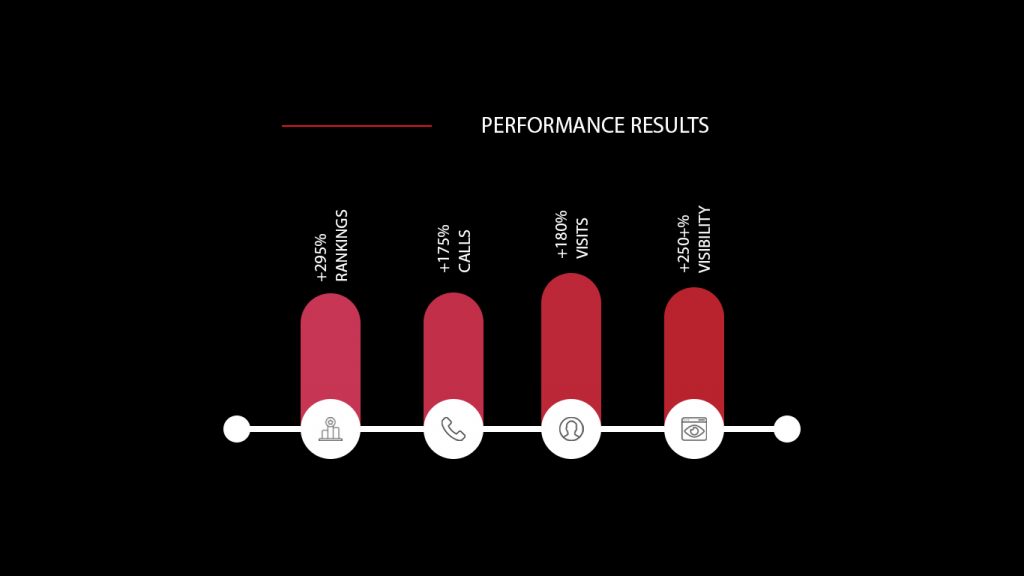 As your budget progresses and evolves, continue referring to your SMART objectives. Stay focused and remember your goals – they will always inform what your next step will be!