Boost your Real Estate Market Presence with Real Estate SEO Service
Real Estate is a competitive industry that deals in infrastructural development, sale, and management of properties. There are numerous real estate agencies across the globe, but only a handful of them keep rising to the top and manage to stay ahead of their competitors.
Real Estate SEO Services for Business
Real estate is a visually driven industry, and in this era, an online presence can ensure exponential growth for any real estate agency. In such cases, Real Estate SEO Services agencies like One Design Technologies play a vital role and can provide tailor-made Long-tail keywords. In addition to that, we can prioritize mobile optimization to ensure your website is user-friendly and runs smoothly on smartphones and tablets.
Competence of Real Estate SEO Services
Currently, most of the realtors and real estate agencies are investing their assets to optimize their websites. They are seeking advice from SEO experts and firms to place their websites atop every search engine search result. Here are some steps that SEO programs follow to boost your digital visibility:
1
Keywords are game changers
Generating accurate keywords for the audience helps improve brand awareness and client engagement.
2
Creating Client-oriented content
Real Estate SEO services or programs can generate content focusing on your clients in mind. This approach not only benefits your business but also helps you to understand your client's needs. These contents are generated to convey your objectives efficiently to your customers.
3
Gaining Local Inbound links
Gaining links from other websites that can reach the general public like Newspaper websites, blog posts, and various social media platforms related to the business index can make your websites easily accessible.
4
Curating Niche real estate searches
SEO Services provided by One Design Technologies supplement your website's attractiveness and add to its uniqueness by specializing in niches, such as luxury real estate, commercial real estate, or let's say adding historic homes to attract targeted customers.
If you want online visibility, then Real Estate SEO services can get you Keyword Research that identifies relevant phrases and keywords that potential buyers & sellers use in search engines. These services facilitate On-page optimization that aggressively enhances website content and helps you in meta-tagging keywords and your URLs.
Real Estate SEO Services improve domain authority and search ranking by acquiring high-quality backlinks for link building. We help to manage your online reputation by managing online reviews and expanding your reach through social media integration. They do so by:
Our SEO professionals incorporate target keywords by revising existing website content. For this, we ensure content is user-centric and answers common questions, providing valuable insights. Real Estate SEO Services we offer helps create engaging blog posts, guides, case studies, and video representations of real estate management.
Using SEO tools doesn't mean that you can use any keyword to navigate traffic to your website, instead, you have to pay attention to "Technical SEO". They encourage the use of highly specific keywords and infographics to captivate your target audience. SEO experts at One Design Technologies provide services to generate technical keywords that are perfectly suited for your real estate business.
Speaking of engagement, these services ensure you conduct regular webinars, upload white papers, and share content on your website and social media to attract valuable buyers and sellers.
We put you ahead of your competition by continuous assessments and adapting to data-driven insights and search engine algorithms trending in the industry. Our SEO experts can build you a robust analytics and tracking tool to measure your progress by reviewing key performance indicators such as lead generation, organic traffic, and keyword rankings.
Our services share and increase the richness of your content on platforms like Twitter and LinkedIn.
Implementing mobile-first designs to your website enhances user experiences for mobile users, helping your website to quickly load on mobile devices and facilitate clear navigation.
Real Estate SEO Services Loopholes
This multifaceted nature of Real Estate SEO services provided by One Design Technologies puts you ahead of your competitors. It is because they meticulously analyze your competitor's website and strategize your growth by informing you what works best for you. However, there are ample practices that many individuals used to exploit in the past, though they are against the search engine guidelines:
Keyword Stuffing and overloading a webpage
In an attempt to manipulate search rankings, many Real Estate SEO service providers do keyword stuffing that makes the website difficult to read and produce unnatural content, leading to getting penalized by all the search engines. Most of them hide text and links and use tiny font sizes to manipulate search engine rankings and results.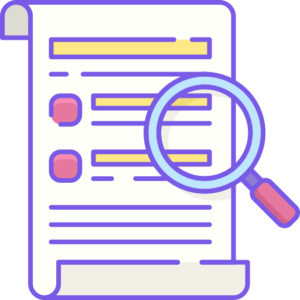 Duplicate Content
Some unethical Real Estate SEO service providers copy content from different websites and from within your website, leading to duplicate content issues.
Farming
Quality backlinks should be generated naturally and not by paying for backlinks and participating in link farms for link exchanges. One of the most common practices is cloaking, which involves deceptive tactics by showing different content to human visitors.
Hence, it's important to invest in ethical Real Estate SEO services and practices to add value to users and create a reputable online presence.
There are many Real Estate SEO services present on the internet like Direction SEO, Straight North, Intero Digital, etc.
One of them is One Design Technologies, where our primary focus is building a strong revenue system for our clients keeping in mind more than 200 varied factors that help in customer engagement and client growth overall. We have a presence in multiple locations across the globe. USA, Canada, United Kingdom, Turkey, Australia, and UAE are some of the top client-base countries we have.
We specialize in PPC services, web development services, website designing, mobile marketing, and conversion rate optimization to name a few. We also manage Penalty recovery, E-commerce SEO services, white label services, and online reputation management.
Furthermore, we have always delivered accurate and flawless results to all our valued clients. We have a passionate team of:
And are known for their excellence in the Real Estate SEO services providing industry.
At One Design Technologies, our team of experts aggressively care for our work.
We are client-oriented organization.
We believe in the perfection of the process.
We offer different types of SEO Services based on the needs of our clients. We can cater to both long and short-term services. However, sticking with us for the long term will be beneficial in the long run.
We are known for providing quality SEO services at affordable price ranges in the market.
Indeed, you are welcome to customize plans according to your requirements.
Hire the best Real Estate SEO services provider at minimal charges. Revolutionize your online presence today!