how to get started
Few Simple Steps
for Successful Business
01
Project Introduction
We start with a questionnaire before we start to understand the objective and KPI goals.

02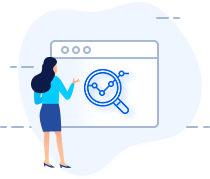 Research & Concept
We do a deep dive into the existing website and prepare a detailed strategy to work on.
03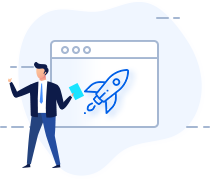 Implementation
We start implementing the strategy to kick-off the campaign and measure results monthly.
Dominate Your Competition with
Process-Driven SEO
What is Content Marketing?
Content Marketing is one of the core elements of digital marketing strategy to create educational, user-generated  and honest content on a regular basis for potential customers. The main objective of a content marketing strategy is to provide the content which will result in organic traffic, increase in qualified leads and improve rankings.
Content Marketing can be in a the N number of forms that includes, newsletters, blog posts, videos, infographics, case studies, reviews, blogging, social media posts, podcasts, webinars and much more!
What is Reputation Management?
Online Reputation Management is the practice of creating strategies that influence the public opinion of an Individual, Organization or any other entity on the internet. This practice helps drive public reviews about a businesses and their products or services.
Online reputation management process is not only about managing the content on search engines but also managing the negative reviews and encouraging happy customers to provide more positive feedback.
Local SEO is an effective way to market a business locally  to promote their products or services to the local customers. These business can be a dentist, cleaning company, electrician or any other company that serve in local area. This can be achieved  through a number of ways and some of which are quite easier through the tools while some needs advanced SEO skills.
There is a number of benefits that you will get when it comes to One Design Technologies. We will not only help you with the rankings but also will help you with conversions.
What is SEO Optimization?
SEO is the process of improving the targeted traffic to a website from Organic Rankings. There is a number of tasks associated with the SEO process that include optimizing the content, building backlinks and creating content for specific set of the keywords.

In today's competitive market, Search Engine Optimization has become more important than ever. With the help of SEO, you can actually drive more relevant traffic, sales, conversion and ultimately revenue for your businesses.
At One Design Technologies, we've a skilled team of web developers. Our full-stack professional team of web designers and developer enjoy the span long expertise.  We are proficient of creating high-end websites. All are with beautifully robust user experiences and customized to meet your specific industry needs.
Our dedicated team of web developers have successfully completed 100+ websites for difference industries including eCommerce, Hotels, Dentists and Content Management software.
PPC advertising is one of the best ways to target your most qualified customers as it allows you to reach them and gain advantage against your competitors. One Design Technologies can deliver the customized PPC campaign to help you increase both traffic and conversions.
One Design Technologies the one of the best PPC agencies in India that solely focus on your success. Whether your goals is to increase traffic or conversions, our PPC management services can help you reach your PPC campaign goals.
choose your plan
Flexible Pricing Plans
We have experience working with large and small businesses and are ready to
develop a targeted strategy and plan that's just right for you.
Standard
$ 199.99
Monthly Package
Local SEO
20 Keywords
One Way Link Building
On Page Optimization
1 Press Releases
Choose Plane
Economy

$ 399.99
Monthly Package
Ecommerce SEO
50 Keywords
Link Building
On-Page SEO
Bi-Monthly Reporting
Choose Plane
Executive

$ 589.99
Monthly Package
Social Media Marketing
100 Keywords
One Way Link Building
Advanced On-Page SEO
Weekly Reporting
Choose Plane