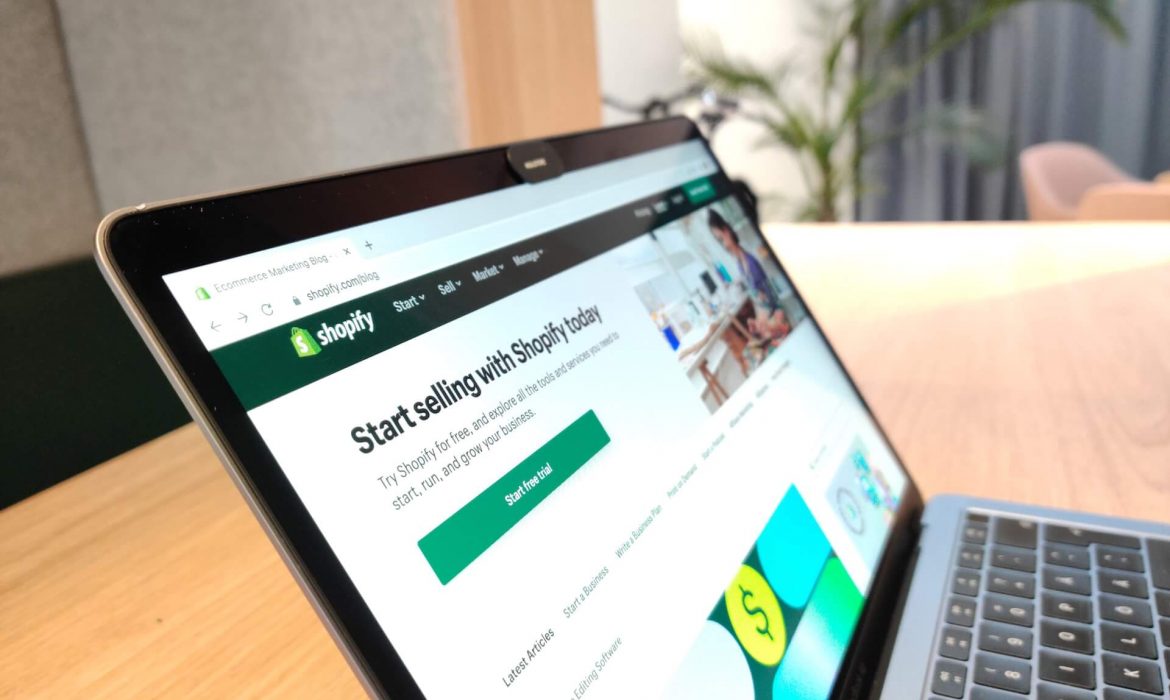 With the enormous rise of Shopify, more and more people are finding it hard to figure out what theme to choose for their specific business. There are many themes that have great features and a good design, but it is difficult to tell which will be the best from an SEO point of view.
A good theme should have great features that help with attracting customers such as a search bar, responsive design, and other essential factors. The best Shopify themes should be able to assist in generating leads while they also give the website structure. There are many different types of Shopify themes available but there are certain factors that make them better suited for eCommerce SEO businesses than others. Each type has its own array of features and benefits so make sure you choose one that matches your needs!
What are the Benefits of Using a Shopify Theme for SEO?
A Shopify theme is a design for a digital marketing platform that comes with an easy-to-use interface and a wide range of amazing features. The benefits of using a Shopify theme for SEO include the ability to have search engines crawl your website easily, allowing them to index your content on the homepage.
A skilled SEO Company can help you leverage that power and understand what it means to not only optimize your products and content but also how to update your branding on a regular basis so that you stay competitive in today's marketplace. Shopify themes are designed for user-friendliness, which makes them an ideal platform for coming up with creative content or experiences which can be used as marketing tools.
Top 5 Shopify Themes for SEO
Shopify themes are products that have been designed specifically to increase a Shopify store's visibility and conversion. In order to succeed in any niche, it is important to have a great theme. To help you choose the best Shopify theme for your needs, we have created this guide.
If you are looking for an online store and want to purchase a Shopify Theme, here are the Top 5 best Shopify themes for SEO.
The 5 Best Shopify Themes for SEO
1. The Creative Store: This theme was created by Brian Porter of Digital Juice. It is perfect for photographers and creative professionals but is also a great example of how a theme can be branded to fit its audience's needs. Here are some reasons why this theme would be used as an example of best practices in site development: The color scheme is consistent and easy to read on a variety of devices. Social Media icons are easily accessible for each article and the footer includes links to social media pages. Easily identifiable article titles help visitors find content quickly with the use of keywords that increase search engine visibility.
2. Glamourous Home: This is an eCommerce platform which caters to women who are interested in fashion, health, wellness, beauty and decorating.
3. Springboard Sticker Shop: This is an interesting choice because it's not really a design built specifically with SEO Services in mind but it is customizable to support its search marketing strategies due to its focus on stickers as well as promotional products like pens and mugs.
4. Tech Store: This is a Shopify Theme designed specifically to support an online retailer of computer equipment and software.
5. Blue Orange: This is a Shopify theme designed for an online store which sells children's clothing and toys, primarily aimed at toddlers and preschoolers.
The Complete Guide to Selecting the Most Suitable Shopify Theme for You
In this Complete Guide, we will discuss different aspects of Shopify themes for Seo, including the best practices, how to work with Shopify Theme for Seo for your business, and finally how to select the most suitable Shopify theme.
Shopify is one of the most popular e-commerce platforms in the world. With this platform's wide variety of themes, it is quite challenging to select a suitable theme that will be helpful in boosting your online sales. The secret lies in knowing what you need and what type of product you are selling to choose the right Shopify Theme for Seo. The following tools can help you with selecting your best Shopify theme: Google Trends analysis reports and Google Search Console reports, competitor analysis reports from ahrefs and SEMrush, as well as keyword research reports from Keyword Planner.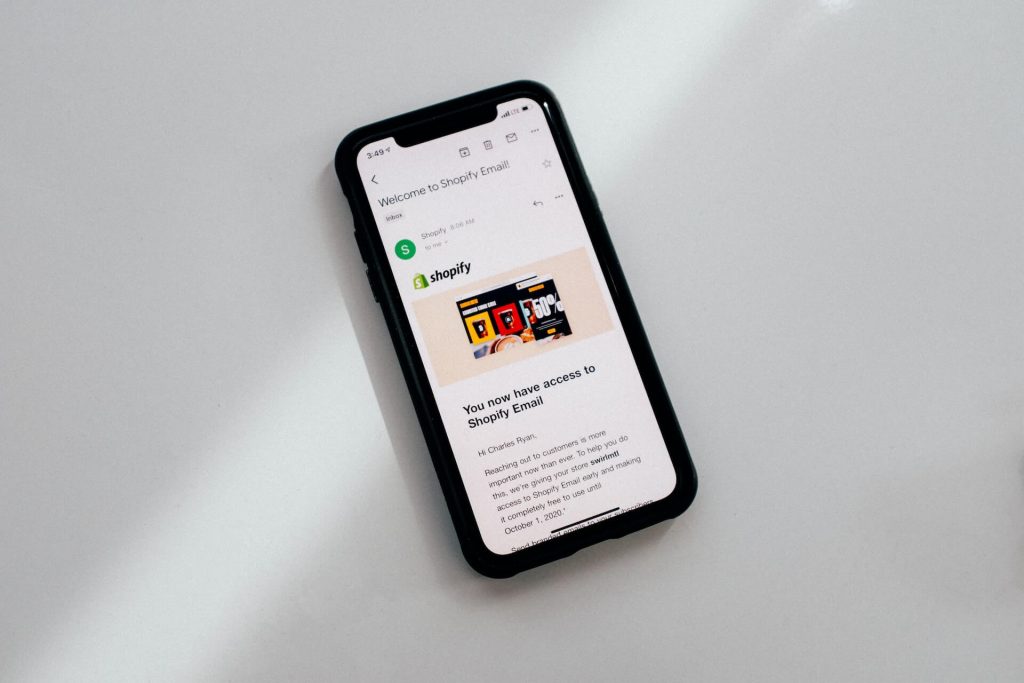 What is the Best Approach to Optimizing Shopify Stores?
As a Shopify store owner, you might be wondering how to optimize your store. The first step is to identify what is working and what isn't. As you can see, there are many approaches that businesses take to do this – some of which are more successful than others. In order to help guide you on the right approach, we've listed some of the most successful approaches for optimizing Shopify stores.
The steps mentioned below will help you get started on optimizing your store:
– Analyze what members do online.
– Identify the conversion opportunities in your store.
– Find the pain points of your customers and find ways to optimize them.
– Look at your analytics data and identify where you are losing sales or getting low rankings in Google search results.
How to Choose Which Seo Theme is Best For Your Store's Content and Design?
There are various ways for you to choose which seo theme is best for your content and design. You have to use the keywords of your store to get the themes that fit with your needs.
The first way is by doing a search in Google trends of Google search queries that are similar to those used by your website. This way you can see what the most popular topics and tags are like on other websites. You can also see how long they have been trending on Google, so you know when it might be time for a change due to lack of sales or audience interest.
The second way is by looking at the popular seo platforms' sidebar menu options such as "popular themes" or "popular topics". These menus will recommend seo themes that they think are better because they have seen success with them in the past, but remember this doesn't mean these themes will work well for your website.
The key question that you need to answer is – what is the tone of your website? If it's light, sparkly, and energetic, then a light seo theme might work well for it. If it's dry and plain, then a straightforward SEO theme may be better. One Design Technologies is a full-service digital marketing agency that provides personalized design and development services. The SEO theme you choose should have a balance between the content and design. Make sure that the products you are promoting are mentioned in your website's content as well. Avoid using an SEO theme with too many colors as this may distract your customers from the products.
Choosing the right SEO theme can be challenging at times, and it depends on the type of store you have. Some people find it easier to combine more than one SEO theme so they can create an emotional connection with their customers by immersing them in an experience and not just selling them product after product.
There are many ways to find the best web development services online. You can use a search engine like Google to find websites that offer web design services, or you can use a social media platform like Twitter. Web development services online have become a popular choice for businesses. With the help of ODT, it has become easier to find the best web development services online.
Here are some ways that you can find the best web development service online:
– Searching in Google is not enough. You need to be specific about what you're looking for and narrow down your search by looking at the number of results found and their quality.
– You should also consider checking out reviews from other people who have used them before and check out their social media pages
– Check out any testimonials from previous clients
– Find a company that is specialized in your niche
– If you're looking for a freelancer, check out One Design Technologies.
The Advantages of Outsourcing Your Web Development Services Online
Outsourcing your web development services online is not as hard as it sounds. There are a number of advantages that you get when you outsource your web development to an online service. The first and most obvious advantage is the cost and time saving. Outsourcing your web development services online can save you up to 75% of the cost of hiring a local developer and can also save you up to 90% of the time it takes for a developer to complete the project.
These are some other advantages that come with outsourcing:
– The quality of work will be consistent because there will be no need for back and forth communication with in
-house developers, which makes it easier for clients
– You don't have to worry about managing any in
-house developers or their schedules, as they are managed by the outsourced company
– You can work on multiple projects at the same time with several different companies
– You can have a variety of different developers working on your project, depending upon the skills they possess
What are the Benefits of Outsourcing your Website Design & Development?
Outsourcing websites design and development to One Design Technologies is beneficial for many reasons. One Design Technologies has been able to provide the best website solutions to its customers because of their experience in the industry. They have worked on websites for over 2,000 clients in the past 10 years. ODT has the expertise required to create a website that will provide the best experience for your customers. The service also saves you time and money. It also helps you focus on your business, as they are responsible for developing your website.
Outsourcing websites design and development to One Design Technologies offers many benefits, including:
– Time saving – You can save up to 80% of the cost of hiring a web developer
– Cost saving – You can save up to 70% of the cost of hiring a web developer
– Focus on your business – With One Design Technologies, you don't have to worry about website design and development anymore
The Importance of Quality and Efficiency in Your Web Development Process
The internet is a big place and it is impossible to know everything. Quality web development services are the ones that provide you with the best solutions in terms of time, cost, and quality. One Design Technologies is a company that provides quality service at an affordable price.
Quality web development services are important for your business to grow. The importance of these services cannot be emphasized enough because they allow you to focus on your core business without any distractions like having to worry about the quality of your website or app.
One Design Technologies provides you with a cost-effective web development service that will help you maintain the top spot in your industry.
How to Start Using the Right Language Translation Software
If you want to start using the right language translation software, you need to know how it works. There are various types of translation software available in the market. Some of them are cheaper and some are more expensive. It all depends on your budget and desired features that you want from your translation software. The quality web development service is one such tool that can help you translate text with ease. You just need to copy-paste the text into the tool and it will provide an instant translation for you. One Design Technologies provides quality web design services at a competitive price. We have high-quality developers who can help you build your site with minimal effort. Our team of engineers and designers will work closely with you to ensure that your website is up to date and ready for use as soon as possible.
Tips on How to Choose a Quality and Profitable Web Design Company for Your Business
With the increase in popularity of websites, more and more people are looking for web design companies to help them create a website. With a lot of choices available, it can be difficult to decide which company to choose. In this article, we will be showing you the steps that you should take before choosing a web design company. We will also provide some tips on how to find the best website design company for your business.
The first step is finding out what your goals are for your website and what your budget is for it. The next step is finding out how much experience the different companies have with creating websites for businesses like yours. The third step is finding out whether or not the company has been recommended by other businesses in your area or if they are well known and have a good reputation.
The last step is finding out what the company's mission statement is and whether or not it aligns with your own. This will help you determine if they are a good fit for your business or not. As a final step, find out how long the design process will take and how much you should expect to pay, because this will ultimately determine the price of your design. If you would like to explore more creative and innovative ways to bring your business ideas to life, be sure to visit our website for more information. One Design Technologies offers a wide range of services to their clients. Their team can help with everything from creating a new website to marketing strategies. They are also proficient in integrating social media into your website, which is crucial for staying relevant on the internet today.
How Do You Select A Web Developer for Your Project? Tips for Choosing the Right One for You
It's important to know what type of developer you are looking for when you start your project. There are different types of website developers that you should consider. They include front-end developers, back-end developers, designers, and content marketers. You need to choose one that is best suited for your project.
Here are some tips on how to choose the right developer for your project:
– Ask what their experience is in the industry;
– Ensure they have a portfolio;
– Ask about their rates;
– Check their references; and
– Find out if they have any certifications that will be helpful for the project at hand.
Conclusion: Ensure You're Getting the Most Out of your Website Design & Development Process by Hiring a Professional
One Design Technologies is a website design and development company that is based in Worldwide. They offer personalized service for their clients. One Design Technologies offers a personalized service for their clients which includes an individualized website design and development process, content strategy, and marketing strategy. A professional website design company can help you reach your business goals by offering the services that you need to grow your brand.
The goal of this article is to help you avoid the common pitfalls that come with website design and development. When you're looking to hire a website developer, it's important to consider the following:
– The company is reputable and has a proven track record
– The company is well-known for their work in the field of website development
– The company has a proven process for developing websites that are user-friendly and engaging
– The company has experience with your industry/niche.
Google announced that its ranking algorithm would require user experience (UX) to account in June 2021 (upgraded by its first might 2021 quote ). Google rarely provides warning about updates, aside from over half an hour. That underscores how badly Google wants content founders to choose this upgrade, giving everyone time to get ready.
These changes should begin rolling out in June and are thought to be completed by the end of August.
User experience has indirectly affected rankings for a while. For example, when people have a bad experience attempting to read or view your page, they'll likely render immediately and move on to another site. All that adversely affects your rank. But, following an update, Google will use a new page encounter signal as an immediate ranking element.
We'll tell you all you'll want to know about Google's page experience update, for example, exactly what it is, what will change, and what you could do to prepare.
Google's Page Experience Update Pushes for User-Friendly Browsing
Predicated on Google, the web page experience update aims to increase the overall web browsing experience, either on mobile and desktop computers.
Google has developed several user experience signs throughout the past couple of years, including mobile-friendly, HTTPS security, and surfing security measures. Of late, the firm created Core Web Vitals, which helps track website speed and functionality. These heart metrics offer you concrete ways for webmasters to measure the user experience of these sites.
The webpage experience upgrade will choose the corporation's UX efforts a step further. After the upgrade, the user experience will soon be an immediate rank element.
Core Internet Vitals and User Experience Signs Will Affect Search Engine Rankings
Google will unite current signs for page experience with Core Web Vitals to create an extensive"page encounter" rank signal from the web page adventure upgrade.
The evolution of this ranking indicates there is potentially the most critical change the update will attract. Currently, although Google measures page experiences, it affects the position in mere a ways. As a result, a positive client experience boosts the likelihood that individuals will stay on your page instead of bounce immediately and click another Google SERP result.
After the update, Google will appraise page experience with Core Internet Vitals and other UX factors, and these metrics together may determine your page experience rank. A confident page experience will directly enhance your position, though a negative score could cause your page ranking to drop.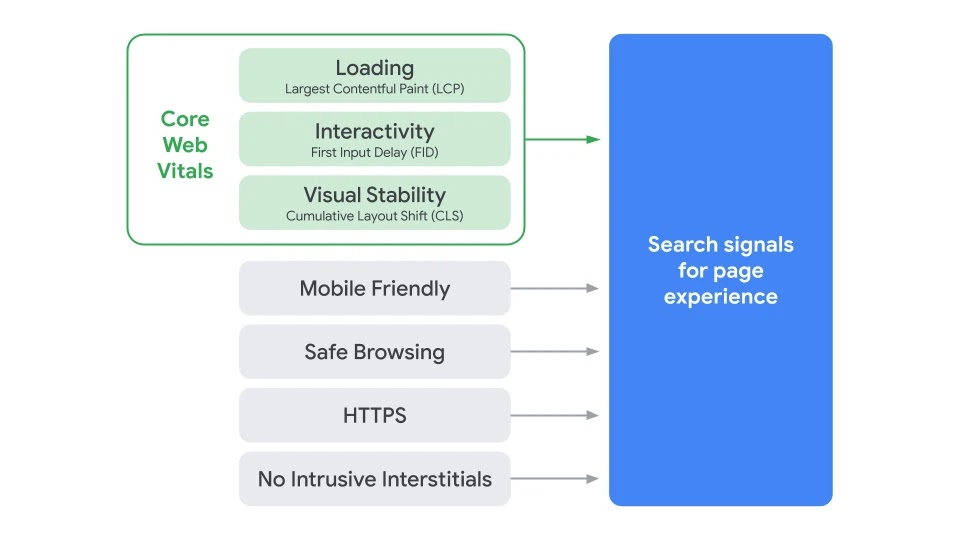 After the upgrade, Google will quantify page experience using Core Web Vitals and different UX facets, and these metrics together can determine your page experience score. A confident page experience will directly enhance your position, while a negative score can cause your page ranking to drop.
What we do know is which of these components will likely function as to how you're able to measure them.

What are Core Internet Vitals?
Core Web Vitals are performance evaluations developed to quantify just how user-friendly an internet page is. Google plans to update these as time goes on, but currently, there are three:
Largest Contentful Paint (LCP): LCP measures how fast the content on your site loads.
2. Cumulative Layout Shift (CLS): CLS examines the stability of your design. It measures whether text or text items on the page are very likely to shift suddenly as individuals attempt to socialize with them. Sudden changes may be quite a significant issue for user encounters.

From the GIF from Google, a sudden design shift causes an individual to accidentally confirm an incorrect purchase.
Google calculates your layout shift score by looking at influence percentage and distance part, both of which can be metrics that look at how unstable elements proceed to a page.

Together, Core Web Vitals measure the loading operation, interactivity, and equilibrium of your webpage..
What Other UX Signals are Part of the Webpage Experience Update?
Currently, there are four key page experience factors Google will include at the page experience ranking signal, along with Core Web Vitals:
Safe-Browsing: Assessing your page for malware and other deceptive or malicious content. Essentially, this metric measures if a page is safer for individuals or, when seeing it, may put their private information in danger. Safe Browsing is just another step of just how stable the page is to get your user.
No Intrusive Interstitials: Looks at when your page comprises pop-ups or alternative ads that vague content onto the page and earn surfing or reading problematic for the consumer. An example could be an ad where the individual can not input your website before dismissing it or a pop-up covering the main page content segments. However, log-in pages or lawfully demanded interstitials, like an age-verification pop-up, won't count against your website.

Though those are the only user experience signals right now, Google has said that it plans to upgrade these elements annually. In addition, it aims to expand the facets of page experience that affect account and ranking for changing user expectations.
After the update, page experience may also influence how Google decides what articles appear from the cellphone upper Stories box. Prime Stories is a news aggregator that shows articles about the individual's search term at the peak of the results page.
Google Top Stories on mobile
Currently, Top Stories prioritizes content created with Google AMP. AMP, previously called Accelerated Mobile Pages, is a partitioning platform that ensures pages load fast and are mobile-friendly. While AMP can be a useful tool, maybe not all creators want to utilize it because they would have to keep inside a restrictive HTML framework. But, you need to use AMP if you'll like the article to position in Top Stories.

After the upgrade, Best Stories will soon be amenable to non-AMP pages, and page experiences will become a rank factor, just like standard search engine benefits. The upgrade will not change linking for current AMP pages, so you won't have to reconfigure your articles if you already utilize AMP.
Keep in mind that the update doesn't mean you should leave AMP entirely, particularly if you already use it to configure your pages. To the contrary, AMP ensures that your webpage is quick, secure, and mobile-friendly. Most of that results in the page experience a standing signal.
Let's Discuss How to Prepare for the Webpage Experience Update
Google assured blog readers it would give six months' advance notice before rolling out the new update. This gives you plenty of time to evaluate and optimize your existing pages. Follow these steps to measure current page experience and make adjustments to prevent falling in position when the upgrade goes into effect.
Assess Your Website with Google's Developer Tools
Google guaranteed weblog readers it would give six weeks' advance notice before rolling out the brand's newest upgrade. Thus giving you lots of time to assess and optimize your current pages. Follow these steps to measure existing page expertise and make alterations to protect against falling set up when the upgrade goes into effect.
Lighthouse

is a niche site audit tool that specifically measures Core Web Vitals and other user-experience factors. A lighthouse report provides you a complete score, together with strategies for improving it. Install the tool onto your browser, or download the Chrome extension to automatically conduct an account.

PageSpeed Insights

steps the loading and conducting speed of one's webpage on both mobile and desktop computers. It works together with the lighthouse to quantify Core Web Vitals and give hints for improving page rank. Copy and paste your URL to the application to run a document –no download required.

The Chrome DevTools

panel is a group of extensions you can install into your Chrome browser to automatically measure unique facets of page performance. One expansion, as an instance, simulates the way your page looks and behaves onto a cell device. Another can help you examine and purge your site's JavaScript. Google has also included an Experience section into the panel to assess for instability difficulties and layout shifts.

In web. dev/step

, it is possible to place Dev/step on your Website to find performance recommendations and report. Sign in with your Google account to keep records of all prior reports and track performance with time.

The Web Vitals expansion allows you to monitor Core Web Vitals in real-time. There are also several tests you can run to assess additional user experience signs beyond Core Web Vitals.

Create a Core Internet Vitals Report
To acquire a more detailed investigation of your website's Core Web Vitals, run a Core Internet Vitals report located in Google's Search Console. While other tools utilize site expertise metrics, such as loading rate, to appraise your website, the Core Internet Vitals report exhibits real-world usage statistics. It shows how your site performs for people currently attempting to use it.

The analysis measures the operation of multiple URLs by your site. Thus, it gives a definite view of full-site functionality as well as detailed information about each webpage.
The CrUX additionally uses real data, plus it monitors other metrics alongside Core Internet Vitals.
The CrUX doesn't offer as granulated an opinion since the Core Internet Vitals report. However, it has some other benefits. For one, it provides a listing of the preceding month's worth of operation information, allowing one to monitor performance with time. The CrUX additionally reduces consumer data by country, type of apparatus, and potency of their connection. This additional layer of advice helps show you what outside factors may be affecting your operation info.
Use Your Outcomes to Optimize Your Page
Once you see what regions of your website need developments, it is possible to handle these issues and improve the overall user experience. Assessing your page will aid in improving the browsing experience for visitors to your website, and it's going to enable your rank when the webpage encounter upgrade takes effect. Lighthouse, as an instance, lists"chances" for improving site functionality.
Google's mobile-friendly evaluation has multiple unique error alerts. Each highlights a particular reason your website isn't performing well on mobile. A number of these mistakes include:

Incompatible plugins

Content overly wide–visitors can not see all of the content without rotating the display.

Text too small–visitor can not read the text without zooming in



You can address certain issues depending on the errors you receive, and also every fix will result in better functionality. If your website will not currently run using HTTPS, upgrade it.
Don't Focus on Experience Over Content Quality.
As potentially impactful because the page experience upgrade is, high-quality content remains more critical than user experience alone. Google said in its original statement that it would continue to prioritize websites offering the best information, even if the page experience is slightly worse compared to pages with content that is articles.
The real key to improving your ranking following the webpage encounter update is, finally, the very same as it has become: create the best possible content and also optimize your page to give you a fantastic user experience. You may have much time before this upgrade, but do not wait to maximize your pages.
Follow this advice to enhance the user experience that may help you and after the upgrade takes effect.