Proficient SEO Experts in UAE - Outstanding SEO Increases Essential Business Leads
At One Design Technologies – SEO Company UAE, we are specialized in providing reliable & experienced online marketing services across the UAE. Our offerings include SEO, custom web design and effective social media marketing & management for maximum impact. The key to successful marketing lies in finding your target audience and connecting with them through creative, innovative strategies. This will help to build customer loyalty and foster customer engagement.
At One Design Technologies, we pride ourselves in crafting unique and inspiring visuals for our clients. We vow to go above and beyond to ensure that your brand stands out as a respected leader in the digital world.
Our SEO Process for Increasing Organic Visibility
SEO is an ongoing process that requires both patience and dedication to receive optimal results. If the website is new, it could take anywhere between 6-12 months for it to gain visibility. With consistent effort, however, one can notice promising changes in as short as a month or three. It is of paramount importance to keep your SEO efforts going so that your website remains visible on Google searches. If you cease with the SEO process, chances are that your competitors might outrank you or take over the spot previously occupied by your business website. Mastering the SEO process may seem complicated and daunting, but with enough practice, it can become second nature. Our experience has enabled us to refine the process into a few simple steps which we will outline for you here.
Website Audit
Before we can identify any necessary improvements for your website, we commence with an audit of the site. This step is essential to ensure that the changes are tailored to your website's specific needs. Doing a complete SEO audit of your website is an essential step towards achieving successful SEO strategies. Ensuring that your website is ready to optimise can make sure that all of your hard work pays off. It's the most important part of setting up successful SEO campaigns.
Keyword Research
With Keywords, you can significantly improve your online presence. These terms allow potential customers to find you when searching for your brand name, products or services. Additionally, they also determine the search terms that work best with your brand and are most likely to be used by customers in their searches. Keyword research is the core of any successful SEO strategy. So, we rely on tools like Google's Keyword Planner, SEMrush and Ahrefs to find the right keywords for our campaigns.
Content Creation & Optimization
Content is essential for search engines to find & index your website. Even if you create a lot of content, that won't be enough if it doesn't fulfill the user's query & intent. Thus, creating content with the right intent is just as important as having lots of content. SEO success is strongly reliant on content quality, and search engines strive to ensure that their users get the best results possible. This means that creating good quality content is essential for optimizing your website for better visibility in the search engine rankings.
On Page SEO
It's now time to utilize the Site Audit Checklist. We look into the meta tags, content, internal & external links, image optimization and URLs and make changes in areas where there is a negative impact on your website's ranking & bounce rate. The aim is to maximize the appeal & relevance of your website for both users and search engines. This will ensure that your site performs as best as possible in terms of visibility & usability.
Technical SEO
Technical SEO involves addressing any issues with a website that might affect its ranking. This can help make your website more accessible to search engines, enabling them to better understand it and accurately rank it. Technical SEO includes a plethora of activities such as improving website speed, recovering Google penalties, eliminating duplicate content, setting up logical website architecture, constructing XML sitemaps and using schema markup.
Off-Page SEO
For many, the most exciting part of SEO is the off-page element. It includes link building and digital PR tactics, plus local search engine optimization efforts such as taking advantage of social media sites, crafting strong backlinks and publishing guest articles as well as optimizing Google My Business profiles. We deem this ranking factor to be crucial because it betters your site's notability & authority for keywords and services provided. As a result, it boosts your website's relevancy.
Content Marketing
Our content marketing services can help you take your business to new heights. Our experienced team comprehends your objectives and puts in the effort to craft content that will engage customers & grow your business. Let us help you reach new levels of success and expand revenue generation.
Local SEO
Target local customers and reach a wider audience through our local SEO services. With this method, you can effectively put your brand in front of the people who matter most to your business and expand its visibility. The potential reach is immense, as those interested are geographically targeted.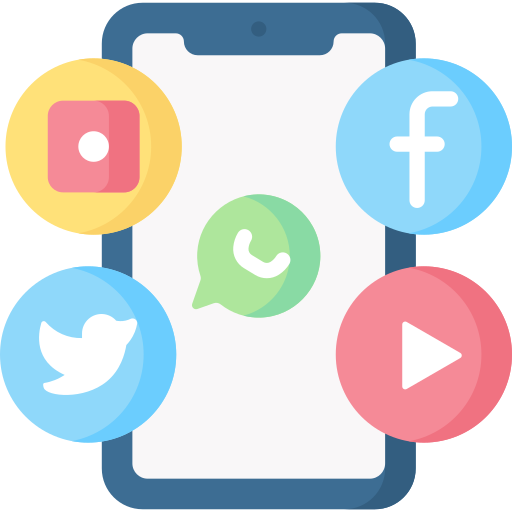 Social Media
Our company assists brands and companies to strengthen their online visibility through social media. Our services range across different social media platforms so you can reach out to a larger audience base. Additionally, we offer innovative approaches that enable you to effectively create meaningful interaction with your customers.
Why Choose One Design Technologies as Your Preferred SEO Company UAE
At One Design Technologies, we understand the importance of experience when it comes to succeeding online. We are proud to be one of the best SEO services in Dubai, United Arab Emirates, and our team consists of highly knowledgeable professionals who specialize in different industries.
As an established Dubai SEO firm, we utilize only White Hat practices to deliver outstanding results for our clients. This includes avoiding Spamming, Invisible Text and Doorway Pages--all techniques that promise quick results but may eventually harm your website's search engine ranking.
In order to meet the needs of our customers, we have created three different service packages: basic, enterprise and premium. You can select the plan that is best suited for you and your requirements.
As an SEO Company in Dubai, we stay up-to-date on the latest developments in the online marketing industry so we can remain up to speed with changes & updates to search engine optimization strategies.
Our Dubai SEO specialists understand that achieving a top-ranking website is incredibly difficult, so we do not make any unrealistic claims or offer false assurances to our customers. We strive to deliver the best quality SEO service and work hard to guarantee their satisfaction.
We prioritize transparency and build strong relationships with our clients. To ensure their success, we offer regular communication to keep them updated on the status of their online campaigns. We are committed to long-term partnerships with our clients and strive to establish lasting connections.
Why is One Design Technologies the best for SEO in UAE?
One Design Technologies is the top SEO agency in Dubai, aiming to help its customers reach peak performance online. To ensure they stay up-to-date with the requisite changes to remain competitive, our services are adjusted in line with Google's ongoing algorithm updates. This allows us to remain a step ahead and continue delivering successful results for our clients. Our team of SEO professionals in Dubai is leveraging the most advanced technologies & algorithms to stay abreast of the industry. They are always learning new tactics and staying up-to-date to ensure that we remain competitive with our rivals.
Our top priority is providing superior SEO services in Dubai, so we go the extra mile to exceed our clients' expectations. Through our detailed optimization strategies and quality content writing, we can ensure your businesses rank high on search engines. Our Dubai-based SEO professionals are experienced in maximizing the performance and user-friendliness of a website. This leads to increased offline & online sales, ultimately resulting in a higher ROI.
One Design Technologies has helped businesses of all sizes maximize ROI by optimizing their online presence. Our expert SEO techniques guarantee improved organic results, enabling you to build a powerful & profitable brand. Our SEO services help businesses of all sizes to drive website traffic & generate leads. With our assistance, they can maximize the potential of their online presence and get more conversions.
Our SEO team are highly experienced and can offer the best-in-class SEO services in Dubai. By using their skills, you can create greater brand recognition, enhancing your visibility & credibility contributing to business growth and quality lead generation. We provide consistent SEO reports to keep you up-to-date with the outcomes of your strategy and make sure that you are obtaining the desired goals within your preferred time frame.
Boost your ranking with the most proficient SEO firm in Dubai
Digital Marketing is the way of the future and SEO is a major part of that success journey. To get ahead in today's cut-throat market, you need to have a strong & comprehensive understanding of key search engine algorithms. This knowledge is essential for businesses seeking to make it to the top with SEO. Our SEO company stands out as one of the premier SEO service providers in Dubai. We can craft a tailored Dubai SEO strategy just for you that takes into account your business objectives and desired results in marketing.
If you want to maintain a higher position on SERP and keep it that way for longer, use ethical & white hat SEO strategies. This will ensure a more sustainable outcome. One Design Technologies offers search engine optimization services to help your business gain greater visibility in Dubai. This can lead to more quality traffic & leads, a better Google ranking, a rise in customer inquiries and an improved conversion rate.
Looking for SEO Services? Get a Free SEO Analysis From Industry Experts